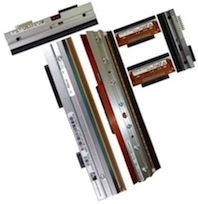 Privacy statement
Thermische-printkoppen.nl, Thermischeprintkoppen.nl, Thermokoppen.nl, Thermo-printkoppen.nl, Thermalprintheads.nl, Thermalhead.nl, Thermalheads.nl and TPHholland.nl are all owned by AVLlabels.
If you read below AVL labels, one of the websites mentioned is meant.
AVLlabels appreciates the visit of you to our website (s) and the interest in our products.
We are aware that you have confidence in us. We respect the privacy of all our customers and visitors to our websites.
AVLlabels sees it as their highest priority to protect your privacy, and to ensure that the personal information you provide to them is treated with the utmost care and confidentiality.
Use of our services:
When you request information or a quotation, we ask you to provide a limited number of mandatory personal data.
This information is only used to correctly execute your requested request or requested service.
To protect these personal data as well as possible, AVLlabels has implemented organizational security measures, using uptodate security techniques.
The AVLlabel websites do not use so-called cookies. We want you to be able to visit our website (s) with confidence.
Purposes:
We do not collect or use information for purposes other than the purposes described in this privacy statement unless we have obtained your consent in advance. Your personal details are also for your own use and are not provided to third parties without your permission.
By using this website you declare to agree with our privacy policy. You should also be aware that we are not responsible for the privacy policy of other sites and sources that may be accessible via a link on our website. We recommend that you consult the privacy statement and disclaimer of that other website when accessing third party websites via our website.
Changes?:
This privacy statement is tailored to the use of, and the possibilities on this site. Any changes and / or changes to this site may lead to changes to this privacy statement. It is therefore advisable to consult this privacy statement on a regular basis.
Do you have questions about our privacy policy?
AVL labels
Molengraaf 13
5386JB Geffen
Tel: +31 736896884
info@AVLlabels.nl