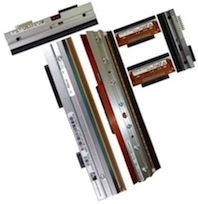 Disclaimer
The conditions of this disclaimer apply to the following websites:
Thermische-printkoppen.nl,
Thermischeprintkoppen.nl,
Thermo-printkoppen.nl,
Thermokoppen.nl,
Thermalprintheads.nl,
Thermalhead.nl,
Thermalheads.nl,
TPHholland.nl
By visiting one of these websites and / or using the information provided on or via these websites, you declare that you agree with the applicability of this disclaimer. In the event of any conflict between the conditions of specific products and services ordered via these websites and this disclaimer, the general terms and conditions of these products and services shall prevail.

Use of the website:
The information on the websites mentioned is only intended as general information. No rights can be derived from the information on this website. Although we take care when compiling and maintaining these websites and thereby make use of sources that are considered reliable, we can not guarantee the correctness, completeness and topicality of the information provided.
Neither do we guarantee that the website will function without error or interruption, and expressly reject any liability with regard to the correctness, completeness, topicality of the information provided and the (undisturbed) use of this website.

Use information:
AVLlabels reserves all intellectual property rights and other rights with regard to all information provided on or via this website (including all texts, graphic material and logos). It is not permitted to copy, download or in any way publish, distribute or reproduce any information on this website without prior written permission from us or the rightful consent of the copyright holder. You may print and / or download information on this website for your own personal use.

Applicable law:
Dutch law applies to this website and the disclaimer.
All disputes arising from or in connection with this disclaimer will only be submitted to the competent court in the Netherlands.

If applicable:
For all information on the webside, we strive for the most accurate representation of reality.
Errors that arise and are recognizable as programming or typing errors are never a reason to claim or assume a contract or agreement with us.
We aim for the most up-to-date website possible. If, in spite of these efforts, the information or content on this website is incomplete and / or incorrect, we can not accept any liability for this.
The information and / or products on this website are offered without any form of guarantee and / or claim to correctness. We reserve the right to change, remove or re-install these materials without any prior notice. We accept no liability for any information contained on websites to which we refer via hyperlinks.

Amendments:
If this disclaimer changes, you will find the most recent version of the disclaimer on this page.